Chris
My Unconventional Story…
I had quite a unique start in software, as I attended my first programming class at a local technical college studying micro assembler at age 9. My mother was teaching Assembler, Fortran, and Pascal

courses, and she was also under contract with Macmillan Publishing to write a book on Turbo Pascal. Then, as now, I was full of curiosity, so I was able to attend her various coding classes for several semesters at quite a young age.
It was during this time when I developed a fascination with computers, and software, which eventually led to the formation of a small family owned business where I was actively involved in professional contracts at age 13. I continued learning via intense self study, and have been working as a contract coder ever since.

Therefore, while I have over two decades of professional experience, I am still young, and feel very excited about learning new technology!
Work History – Brief Summary
(Detailed Resume Available on Request)
Chris has developed software for numerous clients in University, US Government, and Fortune 500 firms such as:
Wells Fargo Bank – ranked 7th on the Forbes Magazine Global 2000 list of largest public companies in the world.
UNC Gillings School of Global Public Health – under Dr. Kerry Kilpatrick, PhD – UNC School of Public Health, holds a unique position among the top-tiered public health schools in the United States.
Cargill, Incorporated – American privately held global corporation founded in 1865, previously ranked as the largest privately held corporation in the United States in terms of revenue.
Sylvan Learning, Inc. – Founded 39 years ago, Sylvan consists of franchised and corporate supplemental learning centers which provide personalized instruction in reading, writing, mathematics, study skills, homework support, and test preparation for college entrance and state exams.
SoftNet – Software Platform – Delivered Two Decades of Stability
Additionally, Chris built the SoftNet Code Enforcement Platform which powered NC City Governments for over two decades, including the cities of Charlotte, Raleigh, Greensboro, Durham, and High Point. 
SoftNet Client Testimonials:
– City of Durham:
"Customer service second to none."
"Software easily usable by the end user."
"Software reduces training time due to the structured design, allowing faster implementation at production and when new inspectors are employed."
"Soft-Designs completes testing and upgrades via on-line meeting sessions without impacting production operations."
– City of Greensboro:
"Extremely pleased with Soft-Designs experience."
"The only vendor or one of a few vendors that delivered a product that worked without DTF programming intervention."
"Excellent customer service over the last ten years."
– City of Raleigh:
"Soft-Designs has exceeded expectations."
"When contacted, Soft-Designs responds quickly."
"Great vendor."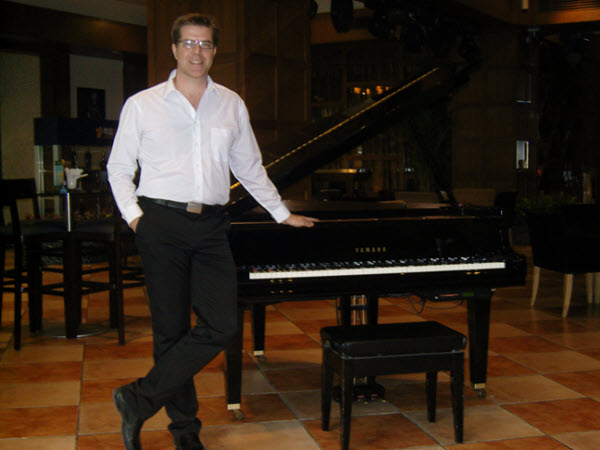 As an aside, Chris was a professional musician who has performed internationally, and is proud that his first piano was purchased in China, and was personally gifted to, and resides in the audio studio of legendary China software empire – Tencent, Inc. – who makes the highly popular "WeChat" mobile App.

Tencent is the world's biggest investment corporation, and one of the worlds largest Internet and technology companies. Tencent Games is one of the largest and most valuable gaming and social media companies in the world. WeChat App – is a Chinese multi-purpose messaging, social media and mobile payment app developed by Tencent, and is one of the world's largest standalone mobile apps by monthly active users, with over 1 billion monthly active users.