Contest – 2020-Flash-05 – Scary
Over 110 Story Submissions
31 Stories selected for the Shortlist and Amazon Kindle book
The unexpected twist, the horrifying reveal—that's "Scary" to us. So much of the success of a Scary story lies in the careful preparation, the creation of an ordinary world that can then be invaded by—who knows what?  Other criteria used to select the winners included enticing opening, descriptive writing, literary devices, consistency, excellent use of vocabulary without being verbose, inferred background, and "twist" or eerie feeling at the end. We also value the poetic, the expressive, the unusual.  This month's stories make clear how very many ways the "Scary" scenario can draw us in, unsuspecting, and then set our hair on end.  All of these stories play out boo-tifully! 

😉
~ Voice-Team
Congratulations to the writers whose stories made the shortlist!
All selected stories were formatted and edited for publishing in our eBooks Collection.
Voice.club Staff will select the Grand Winner from the shortlist.
Public voting will select 1st, 2nd and 3rd winners.
Check your My Account page to watch your likes and credits accumulate!
(All Prizes and Rewards are only paid out via Amazon Gift Cards)
Voting Countdown – Each "Like" counts as one vote
Grand Prize (Staff Pick) – $50 Amazon Gift Card
First prize (Public Voting) – $25 Amazon Gift Card
Free Google SignIn, and Free Contest Entry
In the Northern Hemisphere, we're moving into the "shank of the year", when the temperatures start cooling down, the days are shorter and we start thinking of … Halloween! It's time to have some fun!
For our current "Flash Fiction" contest, we invite you to write a story with a Halloween theme. Ghosts, ghouls, the macabre or mysterious, the supernatural or spooky – all are welcome! Your story can be frightening, funny, nostalgic, whimsical – whatever aspect of this popular holiday appeals to you. As September turns to October, we'll be sharing last year's crop of Scary stories from our ZenGarden folks, to put you in the mood.
Good luck!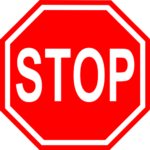 Double-check your story against the rules below, and make all corrections BEFORE you send!  Multiple entries of the same story will be disqualified.
Ensure your entry follows these rules:
Correct length (350 words or less)
Correct spelling and grammar

Family-friendly content
Include some reference to a Halloween theme