Grand Prize (Staff Pick)
$25 Amazon Gift Card
First prize (Public Voting)
$10 Amazon Gift Card
Free Google SignIn
Unlimited entries – Fast publication – Helpful feedback
We are excited to announce our first Micro Fiction contest!  These tiny masterpieces are stories containing just 100 words or less.
Our first Micro Fiction prompt is simply the word "Gold". Gold can be money, or a color, or even a concept. Gold can symbolize wealth or winning or prosperity or treasure, or a multitude of more intricate meanings.
What story lines come to mind when you consider the word "Gold"?  How would your characters react to a golden sunset?  Living their golden years? Meeting a gypsy with a golden earring? The possibilities are endless.
We invite you to enter a story with 100 words or less inspired by our "Gold" prompt. We look forward to all your exciting, unique ideas!
Good luck!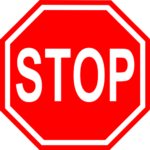 Double-check your story against the rules below, and make all corrections BEFORE you submit!  Multiple entries of the same story will be disqualified.
Ensure your submission follows these rules:
Correct length (100 words or less)
Correct spelling and grammar

Family-friendly content
Be sure to include some reference to Gold
In order to submit your Micro Story:
We invite you to become a Patron of Voice.club
Voice.club members work together as a community to help make all of our wishes come true.  As a patron, you not only help shape the look, feel and direction of the site, but you also help us provide a family-friendly haven for writers and readers, a place you can be proud to call "home"!
Contest – 2021-Micro-01 – Gold
Stories below have been selected for the Shortlist and Amazon Alexa
This list will keep growing until the deadline. Stay Tuned!