Contest - 2021-Micro-02 - Doors
Stories below have been selected for the Shortlist and Amazon Alexa
Voting Countdown - Each "Like" counts as one vote
Grand Prize (Staff Pick)
$25 Amazon Gift Card
First prize (Public Voting)
$10 Amazon Gift Card
Free Google SignIn
Unlimited entries – Fast publication – Helpful feedback
Our first Micro Fiction contest was a huge success! We all discovered how amazing stories can be when they are limited to 100 words or less. Somehow the word limitation seemed to increase everyone's creativity!
Our second Micro Fiction prompt is "Doors". The picture we've chosen to represent this prompt is most intriguing, with its dramatic colors and implied mystery. Your story does not have to be about this particular door, but can be about any door, or even just the concept of door!
When you consider your own imagined door, you might ask questions: What stories lie behind my door? Where did it come from? Where does it lead? Is it a way out, or a way in? To the fertile writer's mind, there are infinite possibilities on the other side of every door.
We invite you to enter a story with 100 words or less inspired by our "Doors" prompt. We look forward to all your exciting, unique ideas!
Good luck!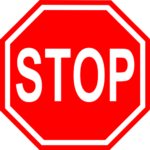 Double-check your story against the rules below, and make all corrections BEFORE you submit!  Multiple entries of the same story will be disqualified.
Ensure your submission follows these rules:
Correct length (100 words or less)
Correct spelling and grammar

Family-friendly content
Be sure to include some reference to Door or Doors