(Check volume, and click
🔊

icon below to hear audio message)
Everyone's imagination took flight in this contest! We thoroughly enjoyed all the stories, and were especially impressed with the offerings from our new members. The winner for this prompt was chosen as 'the most promising newcomer'. His story "Liberty" seems to have many layers, especially on consecutive readings.
Thanks to all of you for another highly successful contest!
Contest - 2021-Flash-03- Wings
Over 110 Story Submissions
40 Stories selected for the Shortlist and Amazon Kindle book
Congratulations to the writers whose stories made the shortlist!
All selected stories were formatted and edited for publishing in our eBooks Collection.
Voice.club Staff will select the Grand Winner from the shortlist.
Public voting will select 1st, 2nd and 3rd winners.
Check your My Account page to watch your likes and credits accumulate!
(All Prizes and Rewards are only paid out via Amazon Gift Cards)
Grand Prize (Staff Pick) – $50 Amazon Gift Card
First prize (Public Voting) – $25 Amazon Gift Card
Free Google SignIn, and Free Contest Submission
It's spring in the Northern Hemisphere, and many of us are feeling the first stirrings of hope after an unbearably long year!
What better prompt and picture for this particular time than "Wings"?  The concept of wings has so many meanings, all of them with such positive connotations!  Angels, butterflies, moths, airplanes, soaring, flying … the list of associations goes on and on.
We invite you to explore your own ideas on the theme of Wings, as you write your story of 350 words or less.
Good luck in the contest!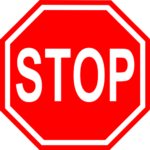 Double-check your story against the rules below, and make all corrections BEFORE you submit!  Multiple entries of the same story will be disqualified.
Ensure your submission follows these rules:
Correct length (350 words or less)
Correct spelling and grammar

Family-friendly content
Include some reference to Wings