(Check volume, and click
🔊

icon below to hear audio message)
We were impressed by the variety of plots and characters inspired by the "different" prompt. As always, it was a challenge to pick the top winners. We used several criteria to select the grand winner: an appealing, artistic image, use of poetic language, and a period story that spans time. Our two runners up included a wonderful morality story that inspired thoughtful discussions, and an entertaining, humorous living reminder of well-known advice to writers. We hope you enjoy reading or re-reading these great stories!
Thanks to all of you for another highly successful contest!
Contest - 2021-Micro-03 - Different
Voting Countdown - Each "Like" counts as one vote
Grand Prize (Staff Pick)
$25 Amazon Gift Card
First prize (Public Voting)
$10 Amazon Gift Card
Free Google SignIn
Unlimited entries – Fast publication – Helpful feedback
2021-Micro-03 - "Different"
Our new Micro Fiction prompt is "Different".  As writers and creative people, we usually think of "different" as a highly prized quality.  We don't want our characters to be predictable or ordinary.  We want them to possess special qualities that make them stand out in a crowd.
We also enjoy moments, situations or even worlds that are different!  From a red umbrella in a sea of blue and grey to an alternative universe, the possibilities are endless.
We invite you to enter a story with 100 words or less inspired by our "Different" prompt. We look forward to all your exciting, unique ideas!
Good luck!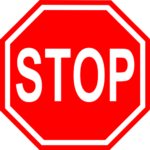 Double-check your story against the rules below, and make all corrections BEFORE you submit!  Multiple entries of the same story will be disqualified.
Ensure your submission follows these rules:
Correct length (100 words or less)
Correct spelling and grammar

Family-friendly content
Be sure to include the word "different"!