Grand Prize (Staff Pick) – $50 Amazon Gift Card
First prize (Public Voting) – $25 Amazon Gift Card
Free Google SignIn, and Free Contest Submission
For those of you who are life-long fans of Agatha Christie, Sherlock Holmes, Alfred Hitchcock and similar writers and movie directors, this is the moment you've been waiting for!  
Many of our past stories are good examples of the "Mystery" genre.  Your story doesn't have to be a murder mystery, although it could be.  It can also be a ghost story, a story of possession, or other-worldliness, or transcending time or a host of other inexplicable topics.  Here are some of our past mysterious stories that might inspire you!

We invite you to explore the world of Mystery in your own new stories.  We look forward to being puzzled, intrigued, haunted, enthralled and always entertained with this new, exciting prompt! 
Good luck in the contest!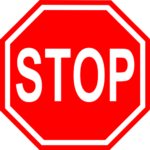 Double-check your story against the rules below, and make all corrections BEFORE you submit!  Multiple entries of the same story will be disqualified.
Ensure your submission follows these rules:
Correct length (350 words or less)
Correct spelling and grammar

Family-friendly content
Make sure your story is mysterious!