(Check volume, and click
🔊

icon below to hear audio message)
Our Mystery prompt was a resounding success, and inspired some excellent writing! We will be returning to this page many times to read and re-read these exciting stories.

We are honored to have Dr David A Ross, Professor of Comparative Literature at the University of North Carolina, as our Guest Reader for this contest. He selected his top four favorites from the contest – the Grand Prize, two Runners Up, and one additional Finalist. If your story was chosen by Dr Ross, you deserve an extra round of applause!

Thanks to all of you for another great contest!
Contest - 2021-Flash-04 - Mystery
Over 90 Story Submissions
33 Stories selected for the Shortlist and Amazon Kindle book
Congratulations to the writers whose stories made the shortlist!
All selected stories were formatted and edited for publishing in our eBooks Collection.
Voice.club Staff will select the Grand Winner from the shortlist.
Public voting will select 1st, 2nd and 3rd winners.
Check your My Account page to watch your likes and credits accumulate!
(All Prizes and Rewards are only paid out via Amazon Gift Cards)
Grand Prize (Staff Pick) – $50 Amazon Gift Card
First prize (Public Voting) – $25 Amazon Gift Card
Free Google SignIn, and Free Contest Submission
For those of you who are life-long fans of Agatha Christie, Sherlock Holmes, Alfred Hitchcock and similar writers and movie directors, this is the moment you've been waiting for!  
Many of our past stories are good examples of the "Mystery" genre.  Your story doesn't have to be a murder mystery, although it could be.  It can also be a ghost story, a story of possession, or other-worldliness, or transcending time or a host of other inexplicable topics.  Here are some of our past mysterious stories that might inspire you!

We invite you to explore the world of Mystery in your own new stories.  We look forward to being puzzled, intrigued, haunted, enthralled and always entertained with this new, exciting prompt! 
Good luck in the contest!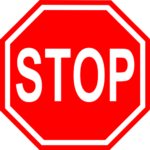 Double-check your story against the rules below, and make all corrections BEFORE you submit!  Multiple entries of the same story will be disqualified.
Ensure your submission follows these rules:
Correct length (350 words or less)
Correct spelling and grammar

Family-friendly content
Make sure your story is mysterious!