CleanAir as a part of daily life
Supporting our CleanAir builds a better world.
Caroline Hickman University of Bath Study ~
Young People Show Climate Change Anxiety:
The club for people who breathe...
属于会呼吸的人们之俱乐部
Support our CleanAir.club each month - Your help changes the world:
Make a one-time donation - Your support keeps the voice of our CleanAir.club alive:
Contest - 2021-CleanAir-01 - Choices
Over 110 Story Submissions
57 Stories selected for the Shortlist and Amazon Kindle book
(Check volume, and click
🔊

icon below to hear audio message)
  This "Choices" contest, addressing Climate Change, has been a great source of inspiration for everyone. Some of you have shared a glimpse of a dystopian future; some of you have made brilliant suggestions; some of you have written of hope; all of you have expressed concern and commitment, through your stories and through your comments.  We feel proud to have members who are so environmentally aware and who care about our earth.
Thanks to each of you for another highly successful contest!
Congratulations to the writers whose stories made the shortlist!
All selected stories were formatted and edited for publishing in our eBooks Collection.
Voice.club Staff will select the Grand Winner from the shortlist.
Public voting will select 1st, 2nd and 3rd winners.
Check your My Account page to watch your likes and credits accumulate!
(All Prizes and Rewards are only paid out via Amazon Gift Cards)
Grand Prize (Staff Pick) – $50 Amazon Gift Card
First prize (Public Voting) – $25 Amazon Gift Card
Free Google SignIn, and Free Contest Submission
2021-CleanAir-01
"Choices"
Climate Change is a topic that's on everyone's mind these days.  Studies have shown that one of the helpful ways to deal with difficult topics is to write about them.  Fiction is particularly helpful to be able to explore our thoughts and emotions. 
CleanAir.club is a new section of Voice.club that is focused on Climate Change.  Our first prompt under CleanAir.club is "Choices".
We invite you to write a story of 350 words or less with a theme of climate change.  We especially would like stories that describe choices that affect our climate or result from changes in the climate.  Perhaps the choices were those made in the distant past that have led to current conditions, or perhaps the choices are ones we can make now to help alleviate our challenges.  Some of our past shortlisted stories are good examples of those with an underlying theme of climate change, even though they don't all mention choices:
We invite you to explore various choices in your own new stories.  We look forward to hearing your ideas and reflections about this very timely topic.  Since this topic is so important to our lives and to future generations, we will immediately publish and shortlist well-written stories that meet our criteria and that we believe will inspire helpful discussions.  We believe that the discussions of these stories may help all of us deal with this challenging topic. 
Good luck in the contest!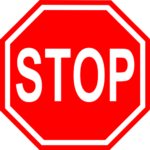 Double-check your story against the rules below, and make all corrections BEFORE you submit!  Multiple entries of the same story will be disqualified.
Ensure your submission follows these rules:
Correct length (350 words or less)
Correct spelling and grammar

Family-friendly content
Make sure your story relates to climate change.