Grand Prize (Staff Pick) – $50 Amazon Gift Card
First prize (Public Voting) – $25 Amazon Gift Card
Free Google SignIn, and Free Contest Submission
It's that time of year again! Here in the Northern Hemisphere, the days are getting shorter, the nights longer.  Halloween is just around the corner, with its pumpkins and witches, harvest moons and black cats.
We invite you to write a story of 350 words or less with a Halloween theme.  Your story can be frightening, funny, supernatural, spooky – just as long as it is in the spirit of Halloween.  Some of our past shortlisted scary stories might inspire you! 

Good luck in the contest!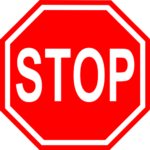 Double-check your story against the rules below, and make all corrections BEFORE you submit!  Multiple entries of the same story will be disqualified.
Ensure your submission follows these rules:
Correct length (350 words or less)
Correct spelling and grammar

Family-friendly content
Include some reference to a Halloween theme
A few stories will be selected for early publication to inspire other members, open up interesting threads of discussion, and get us all in a Halloween mood! All the shortlisted stories will be added to the list below after the entry deadline.
Good luck, everyone!