Over 120 Story Submissions
57 Stories selected for the Shortlist and Amazon Kindle book
(Check volume, and click
🔊

icon below to hear audio message)
  Every October brings our annual "Scary" contest, which is always a great favorite.  You writers outdid yourself this year with stories of ghosts and ghouls and monsters, but also with stories featuring very relatable, endearing characters. We shiver with delicious fear as we read, or shed a tear or two, or simply share in the joys and sorrows of being human. These stories will never fail to entertain and inspire us all for many Halloweens to come!
Thanks to each of you for another highly successful contest!
We had a very large number of submissions to our annual Halloween contest.  From the list of over 120 entries, twelve Finalists were chosen.  In addition to the Grand Winner and the two Runners Up listed above, the other finalists are listed below in alphabetical order:
For the first time, a second category was created for Scary stories!  This new category is called "Sweet/Scary" and includes the stories that were outstanding for their beauty and delicacy, or their sweetness.  There were four winners in this category, listed below by ranking.  "Scary" doesn't always have to be terrifying!
Congratulations to the writers whose stories made the shortlist!
All selected stories were formatted and edited for publishing in our eBooks Collection.
Voice.club Staff will select the Grand Winner from the shortlist.
Public voting will select 1st, 2nd and 3rd winners.
Check your My Account page to watch your likes and credits accumulate!
(All Prizes and Rewards are only paid out via Amazon Gift Cards)
Grand Prize (Staff Pick) – $50 Amazon Gift Card
First prize (Public Voting) – $25 Amazon Gift Card
Free Google SignIn, and Free Contest Submission
It's that time of year again! Here in the Northern Hemisphere, the days are getting shorter, the nights longer.  Halloween is just around the corner, with its pumpkins and witches, harvest moons and black cats.
We invite you to write a story of 350 words or less with a Halloween theme.  Your story can be frightening, funny, supernatural, spooky – just as long as it is in the spirit of Halloween.  Some of our past shortlisted scary stories might inspire you! 
Good luck in the contest!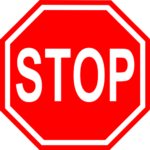 Double-check your story against the rules below, and make all corrections BEFORE you submit!  Multiple entries of the same story will be disqualified.
Ensure your submission follows these rules:
Correct length (350 words or less)
Correct spelling and grammar

Family-friendly content
Include some reference to a Halloween theme