Contest - 2022-Flash-01 - Belong
Over 85 Story Submissions
33 Stories selected for the Shortlist and eBooks Collection
(Check volume, and click
🔊

icon below to hear audio message)
Our first contest of the New Year was a great success! We received some amazingly varied responses to the prompt. In addition, we also welcomed some very talented middle school and high school writers into our club. It seemed as if the concept of belonging particularly appealed to you younger writers. We appreciate the high degree of talent of our members, and hope you will spread the word to more and more readers. These stories need to be shared!
Thanks to everyone for your entries, comments, and your support of each other.
NOTE: Some very good stories had to be disqualified for the following reasons:
Too many words – 350 is the absolute max
No reference to the prompt
No personalized avatar


We hope all of you will carefully follow the rules next time, so that your great writing can get published and possibly win a prize!
Congratulations to the writers whose stories made the shortlist!
All selected stories were formatted and edited for publishing in our eBooks Collection.
Voice.club Staff will select the Grand Winner from the shortlist.
Public voting will select 1st, 2nd and 3rd winners.
Check your My Account page to watch your likes and credits accumulate!
(All Prizes and Rewards are only paid out via Amazon Gift Cards)
Grand Prize (Staff Pick) – $50 Amazon Gift Card
First prize (Public Voting) – $25 Amazon Gift Card
Free Google SignIn, and Free Contest Submission
We're starting the New Year with a prompt that has a multitude of meanings. We were so intrigued with the picture of the mountain puzzle, each piece fitting where it belongs. 
Nearly every aspect of our lives is organized around belonging to someone or something, such as family, ethnic or cultural groups, or a supportive team of writers and readers. 
In addition to feeling our own sense of belonging, we also treasure objects and people that we feel belong to us.  The possibilities for exploring this theme are endless! 
Here are some stories you might enjoy reading for inspiration:

Good luck in the contest!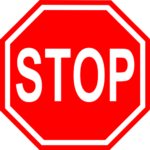 Double-check your story against the rules below, and make all corrections BEFORE you submit!  Multiple entries of the same story will be disqualified.
Ensure your submission follows these rules:
Correct length (350 words or less)
Correct spelling and grammar

Family-friendly content
Include some form of the word belong or a similar reference
We are committed to strict moderation and curation to ensure that all content adheres to our family-friendly policy.  In order to have the best chance for your content to be published, you should avoid the following topics: