Grand Prize (Staff Pick) – $50 Amazon Gift Card
First prize (Public Voting) – $25 Amazon Gift Card
Free Google SignIn, and Free Contest Submission
We're starting the New Year with a prompt that has a multitude of meanings. We were so intrigued with the picture of the mountain puzzle, each piece fitting where it belongs. 
Nearly every aspect of our lives is organized around belonging to someone or something, such as family, ethnic or cultural groups, or a supportive team of writers and readers. 
In addition to feeling our own sense of belonging, we also treasure objects and people that we feel belong to us.  The possibilities for exploring this theme are endless! 
Here are some stories you might enjoy reading for inspiration:

Good luck in the contest!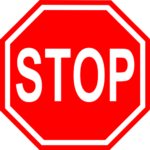 Double-check your story against the rules below, and make all corrections BEFORE you submit!  Multiple entries of the same story will be disqualified.
Ensure your submission follows these rules:
Correct length (350 words or less)
Correct spelling and grammar

Family-friendly content
Include some form of the word belong or a similar reference
We will shortlist some stories soon after they are submitted, to introduce and encourage promising new writers, or to inspire everyone and initiate good conversations and discussions. Some stories will be put on hold until the end of the submission period. If your story stays in review for a few weeks, it doesn't mean that it won't eventually be shortlisted. Patience is a real virtue when it comes to publishing submissions!