Contest - 2022-Flash-02 - Time
Over 130 Story Submissions

51 Stories selected for the Shortlist
(Check volume, and click
🔊

icon below to hear audio message)
  Our "Time" prompt was a big success! We had a record number of entries for this contest, and an abundance of new writers.  How exciting to see such an enthusiastic response!  The stories ran the gamut from time travel to herb gardens to Einstein to crows and fog!  If you haven't read all the finalists yet, you are in for quite a treat. Special recognition goes to the new writers who were named as finalists. Quite an achievement when we had so many entries!   Be sure and spread the word to more and more readers. These stories definitely need to be shared.  It's easy to share a post – just look at the bottom of the story for the share button.
Thanks to everyone for your entries, comments, and your support of each other.
Congratulations to the writers whose stories made the shortlist!
All selected stories were formatted and edited for publishing in our eBooks Collection.
Voice.club Staff will select the Grand Winner from the shortlist.
Public voting will select 1st, 2nd and 3rd winners.
Check your My Account page to watch your likes and credits accumulate!
(All Prizes and Rewards are only paid out via Amazon Gift Cards)
Contest - 2022-Flash-02 - Time
Grand Prize (Staff Pick) – $50 Amazon Gift Card
First prize (Public Voting) – $25 Amazon Gift Card
Free Google SignIn, and Free Contest Submission
Time.  Sometimes it passes too quickly, sometimes not quickly enough. We spend it, waste it, measure it, stretch it, save it – but we never have quite enough of it. Time may be our most precious commodity.  It is free, and yet infinitely precious.
What does time mean to you?  To your characters?  To the stories you always wanted to write?  We invite you to explore this theme with a story of 350 words or less.
As you're thinking and writing and reading, be sure and have a good time! 
Here are some time-related stories you might enjoy reading for inspiration:

Good luck in the contest!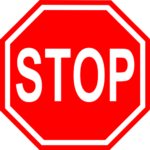 Double-check your story against the rules below, and make all corrections BEFORE you submit!  Multiple entries of the same story will be disqualified.
Ensure your submission follows these rules:
Correct length (350 words or less)
Correct spelling and grammar

Family-friendly content
Be sure and include some form of the word "time".
We are committed to strict moderation and curation to ensure that all content adheres to our family-friendly policy.  In order to have the best chance for your content to be published, you should avoid the following topics: