Contest - 2022-Micro-01 - Green
(Check volume, and click
🔊

icon below to hear audio message)
  We were intrigued by all the different responses to our "green" prompt.  These stories ran the gamut from horror to healing, from baking a mousse to planting tomatoes. We were treated to mudslides, flags, violins and even M & M candies!  Many of you also experimented with new writing forms, which are an inspiration to everyone. Once again, we are delighted with the endless imaginations of all you great writers. Our Patrons do us proud!
Thanks to each of you for another highly successful contest.
Congratulations to the writers whose stories made the shortlist!
All selected stories were formatted and edited for publishing in our eBooks Collection.
Voice.club Staff will select the Grand Winner from the shortlist.
Public voting will select 1st, 2nd and 3rd winners.
Check your My Account page to watch your likes and credits accumulate!
(All Prizes and Rewards are only paid out via Amazon Gift Cards)
Grand Prize (Staff Pick)
$25 Amazon Gift Card
First prize (Public Voting)
$10 Amazon Gift Card
Unlimited entries – Fast publication – Helpful feedback
With spring just around the corner, the color that is foremost in our thoughts is … green!
And of course we all know green is more than just a color. It has so many meanings, all of them worthy of a story or two! There are greenhorns, green pastures, village greens, green lights, green tea.  What or who else is green? Climate change activists, money, shamrocks, envy … the list goes on and on.
What other meanings spring to your mind, as you explore this wonderful prompt?
We invite you to enter a story with 100 words of less inspired by your own interpretation of our "green" prompt.  We can't wait to see what all of you come up with! 
Here are some previous 100-word stories to inspire you:

Good luck in the contest!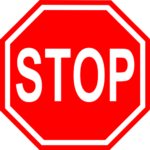 Double-check your story against the rules, and make all corrections BEFORE you submit!  Multiple entries of the same story will be disqualified.
Ensure your submission follows these rules:
Correct length (100 words or less)
Correct spelling and grammar

Family-friendly content
Be sure to include some form of the word "green"!
We are committed to strict moderation and curation to ensure that all content adheres to our family-friendly policy.  In order to have the best chance for your content to be published, you should avoid the following topics: