Contest Public Voting Prize
Due to user feedback, the Voice Club has decided to no longer offer a monetary prize for Public Voting.
The primary purpose of Public Voting should be to share your work with the world, and to introduce more people to the joy of reading!
Grand Prize winners will continue to be selected and awarded by the Voice Team.
Contest - 2022-Flash-03 - Good News
Over 90 Story Submissions

39 Stories selected for the Shortlist
(Check volume, and click
🔊

icon below to hear audio message)
Once again, we have completed an inspiring contest. The prompt "Good News" brought in an abundance of interesting stories and new writers. Thanks to all of you for your talent and dedication to the Voice Club. Be sure and tell your friends and family about our stories. We now have over one thousand stories published! Our site is a treasure chest for those who love to read!
Spread the "Good News". Let's share our stories with the world.
Congratulations to the writers whose stories made the shortlist!
All selected stories were formatted and edited for publishing in our eBooks Collection.
Voice.club Staff will select the Grand Winner from the shortlist.
Public voting will select 1st, 2nd and 3rd winners.
Check your My Account page to watch your likes and credits accumulate!
(All Prizes and Rewards are only paid out via Amazon Gift Cards)
Contest - 2022-Flash-03 - Good News
2022-Flash-03
"Good News"
The past years have been difficult. The world at the moment does not offer much happiness.  A bleak outlook is about the best some people can imagine.
As writers, however, we can imagine and create other worlds. Perhaps it's time for us to birth new worlds of joy and love of life.  We invite you to lighten someone's day with a "good news" story of 350 words or less. 
Here are some stories from our past competitions that have made all of us feel better! 

Good luck in the contest!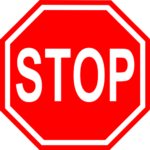 Double-check your story against the rules, and make all corrections BEFORE you submit!  Multiple entries of the same story will be disqualified.
Grand Prize (Staff Pick) – $50 Amazon Gift Card
Free Google SignIn, and Free Contest Submission
Ensure your submission follows these rules:
Correct length (350 words or less)
Correct spelling and grammar

Family-friendly content
Be sure and include some good news!
We are committed to strict moderation and curation to ensure that all content adheres to our family-friendly policy.  In order to have the best chance for your content to be published, you should avoid the following topics: