Contest - 2022-Micro-04 - Midnight
Grand Prize (Staff Pick)
$25 Amazon Gift Card
First prize (Public Voting)
Voice.club will make an audio recording of your winning story
Unlimited entries – Fast publication – Helpful feedback
2022-Micro-04 - "Midnight"
The prompt for our new Micro Contest is a magical, mysterious time of day – "Midnight".  Who knows what might happen when that clock strikes twelve? 
Midnight.  Amazing how that one word can stimulate our imaginations!  Midnight can be a color, a degree of darkness,  a time of day, a mood, a state of mind … what does midnight mean to you? 
We look forward to your new stories of 100 words or less inspired by our "Midnight" prompt.  You might enjoy reading explorations of night from some of our previous shortlists while you're coming up with ideas for your own new story.

Good luck in the contest!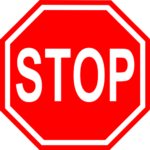 Double-check your story against the rules, and make all corrections BEFORE you submit!  Multiple entries of the same story will be disqualified.
Ensure your submission follows these rules:
Correct length (100 words or less)
Correct spelling and grammar

Family-friendly content
Be sure to include a reference to midnight!
We are committed to strict moderation and curation to ensure that all content adheres to our family-friendly policy.  In order to have the best chance for your content to be published, you should avoid the following topics: