Free Image Event
Free Google SignIn
Unlimited entries – Free – Fast publication – Helpful feedback
2021-View-01 - "Neighborhood"
Grab your camera and help us launch our new event – View! In this image-based event, we invite our members to take photos and share them with the club. You don't have to be a writer or a professional photographer to participate – all you need is a good eye, a camera or phone and a few words to describe what you see.
Our first View event is based on the "Neighborhood" theme. What do you see when you look out your window? When you walk down your street? You might be surprised at the treasures in your own back yard.
Many of us have been in lockdown for what seems like forever, unable to travel except in our imaginations. What a pleasure it would be to see a picture of a garden in Australia, a statue in Milan, a seafront in Greece, an old church in England. The places and scenes you take for granted might be exciting and exotic to people from other parts of the world!
We invite you to submit a photo, accompanied by a description of 50 words or less inspired by our "Neighborhood" prompt. We look forward to sharing views of your world!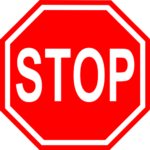 Double-check your submission against the rules below, and make all corrections BEFORE you submit!  Multiple submission of the same view will be disqualified.
Ensure your submission follows these rules:
Engaging Image
Correct length for image description (50 words or less)
Correct spelling and grammar in image description

Family-friendly content
Be sure your image is unique, and represents your view of your world.