Free Image Event
Free Google SignIn
Unlimited entries – Free – Fast publication – Helpful feedback
2021-View-02 - "Memories"
Our current View event is based on the theme of "Memories".   
How we all love to thumb through photo albums, remembering times past!  Old friends, places we used to live, vacations at the beach or the mountains, weddings, birthdays, christenings … our memories are so precious to us.
We invite you to submit a photo, accompanied by a description of 50 words or less inspired by our "Memories" prompt. We look forward to sharing your favorite memories!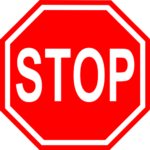 Double-check your submission against the rules below, and make all corrections BEFORE you submit!  Multiple submission of the same view will be disqualified.
Ensure your submission follows these rules:
Engaging Image
Correct length for image description (50 words or less)
Correct spelling and grammar in image description

Family-friendly content