Must be 350 words or less
Must be family-friendly
Must include a reference to at least one color


If you're a Patron, you can submit as many stories as you wish. If you're not yet a Patron, it's fast and easy to become one.  For the price of a fancy cup of coffee each month, you can help Voice.club continue for another year.
Our end of the year custom is to celebrate our Patrons, by offering them a special writing opportunity and a chance to enhance their writing portfolios, through our "Gems" event.
For this year's "Gems" writing event, we invite you to write a story inspired by the "Colors" prompt.  If there are any wonderful stories you've been longing to write, now's your chance.  Just include at least one color in the story and you're in!  

This invitation is extended until December 31, 2021 noon.
Here are some stories that use colors very effectively, written by some of our Patrons: 
This writing invitation is for our Patrons, in gratitude for helping us keep this beautiful community alive and thriving.  This is not a contest.  Instead, we will publish any story that meets our family-friendly standards of high quality, beauty and inspiration!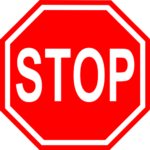 Double-check your story against the rules, and make all corrections BEFORE you submit!  Multiple entries of the same story will be disqualified.
Ensure your submission follows these rules:
Correct length (350 words or less)
Correct spelling and grammar

Family-friendly content
Be sure to include a reference to a color!