2023-Gems-01 - Reflections
2023-Gems-01 - Reflections
Entry deadline - Monday May 1, 2023 - 12 pm ET (New York time)
 Countdown to entry deadline: 
Fast publication
Unlimited submissions
Stories that pass our basic rules will be published
Only Writing Subscribers can submit entries
Only Writing Subscribers can read entries
2023-Gems-01
"Reflections"
We are excited to launch a new ongoing Gems event.  Our first Gems prompt is "Reflections".
Reflections occur in the water, in the mirror, and in our minds, and we can learn from all of these.  Our current Gems prompts a story which can explore the different reflections that inspire your creative imagination!
We invite you to explore new ideas and new forms of expression as you write a story of 350 words or less.
We listened to your requests, and created a new Gems event with all the features you writers have come to enjoy.  
Gems is not a contest.  Every submission that passes our basic rules will be published. If you find errors, you can correct them and resend. Other writers may help you solidify your ideas, fix errors, or make suggestions.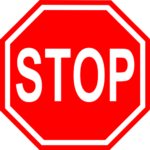 Ensure your submission follows these rules:
Correct length (350 words or less)
Correct spelling and grammar

Family-friendly content
Be sure and include a reference to reflections!