Event - 2023-ZenGarden-01 - Five Senses
Congratulations to everyone who had a submission published in this very special Event!  We were especially pleased to see so many poems and even one beautiful essay.  Events are a wonderful way for our writers to explore and celebrate many different writing genres, and to receive professional feedback from our staff of published writers.  We hope that many of you will become Writing Subscribers and continue to participate!
We are delighted to announce that Margarida Brei won our free six-month Writing Subscription.  Her seven new stories and her astute, knowledgeable, and supportive comments added a wonderful energy to our Five Senses Event.   Congratulations, Margarida!  We look forward to many more outstanding submissions from you!
2023-ZenGarden-01 - Five Senses
2023-ZenGarden-01 - Five Senses
Entry deadline - Thursday August 31, 2023 - 12 pm ET (New York time)
Countdown to entry deadline:
Dancing with flowers
Singing with night owls and frogs
Living the rich life
Writing Subscribers enjoy the following:
Unlimited submissions into each event
Can include poetry, essays, fiction, non-fiction and other writing genres
Fast publication
Submissions which meet our basic rules will be published
Editing and formatting assistance
Professional feedback, including suggestions for improvement
Priority support ticket response
2023-ZenGarden-01
"Five Senses"
Our prompt for this event, "Five Senses", explores one of the most beautiful aspects of being human – enjoying the world through seeing, hearing, smelling, tasting and feeling. 
We carefully chose the picture and poem for this event.  You can almost feel the flowers dancing in the painting, inviting us to join them in the dance!  The haiku also invites us to listen to the sounds of nature on a spring or summer evening – and to sing along!   
One of the way we writers bring our stories, poems and essays to life is to "show rather than tell" by engaging the senses.
We invite you to hone your skills by exploring the five senses in your submission.  You may write about anything, as long as you engage at least one of the five senses. Hopefully you'll be able to engage all five!  
For this special event, you may enter fiction or non-fiction. In addition to writing a story, you may write an essay, memoir, or opinion piece. You may even want to try your hand at a poem or a set of haiku.  Each submission must be

 350 words or less, but you can send as many submissions as you want. 

NEWS FLASH! 

We are extending the deadline for this event, and giving everyone the opportunity to experience all the exciting perks of being a Writing Subscriber.  Just fill out the "free pass" form below and we will set you up for the remaining days of July and the entire month of August! 

We look forward to your submissions!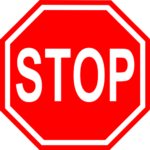 Ensure your submission follows these rules:
Correct length (350 words or less)
Correct spelling and grammar

Family-friendly content
Be sure to engage at least one of the five senses!
Writing Free Pass - 2023 August
We are offering a free pass for the month of August so that everyone can experience the many perks of being a Writing Subscriber.
We will award a six-month free Writing Subscription to the most engaging author participating in this event. The winning author will be determined by the quality of their pictures, submissions, comments, and author's bio.