Entry deadline - Tuesday October 31, 2023 - 12 pm ET (New York time)
Countdown to entry deadline:
Writing Subscribers enjoy the following:
Unlimited submissions into each event
Can include poetry, essays, fiction, non-fiction and other writing genres
Fast publication
Submissions which meet our basic rules will be published
Editing and formatting assistance
Professional feedback, including suggestions for improvement
Priority support ticket response
Dreams are an important part of our lives, both waking and sleeping. Some people never remember their dreams, others live by them.
Have you ever kept a dream journal? Do you have recurring dreams which return over many years time? To what extent is your life informed by your nighttime dreams? Do you dream of utopia and happily ever after, or are you plagued with nightmares?
Fascination with dreams goes back a long way, and has always been part of the human experience. The oldest recorded nightmare dates back 4,000 years, to ancient Egypt. The Dream Manual, written around 1220 B.C., helped everyday Egyptians decipher their nightly dreams. Sigmund Freud and Carl Jung connected dreams with our internal lives and helped us understand the hidden meanings.
In addition to actual nighttime dreams, we love to daydream, to dream of our futures, or to dream of a better world. There is no limit to the power of our dreams!
We invite you to share your dream world with us in this Writing Event. You may write about anything, as long as you include some form of the word "dream".
As with all our Events, you may submit fiction or non-fiction. In addition to writing a story, you may write an essay, memoir, poem, or any genre that meets our family-friendly guidelines. Each submission must be

350 words or less, but you can send as many submissions as you wish.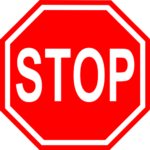 Ensure your submission follows these rules:
Correct length (350 words or less)
Correct spelling and grammar

Family-friendly content
Be sure to include some form of the word "dream"!