Help-Discourse-Comments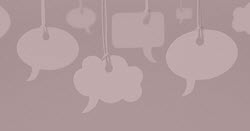 Balanced Discourse is one of the primary goals of our club.  Comments and Feedback are carefully moderated and must meet our standards before being posted.  
Extra Credit - If your comment is approved you will Earn 5 Extra Credits.
Our goal is to provide support for each club member.  Comments that contain constructive criticism, helpful hints, or pointing out valid improvements are welcome.  This positive and encouraging type of feedback will be approved, and earn you Extra Credits.
Credit Deduction - If your comment is deleted / unapproved, you will Lose 5 Credits.
All comments, like all stories, must use correct grammar, spelling, punctuation and capitalization. Please do not use all lower case. Please observe rules for capitalization. Remember, "voice" and "language" are synonymous and we encourage the highest quality in all areas of our club.
Your comments should include some reference to the story or the author to indicate that you have read the story and thought about what it means. If your comment is vague or unrelated to the story, it may be unapproved and you will lose credits. Please do not give similar comments to an entire group of stories.
Negative or divisive comments will not be tolerated. Any politically or racially motivated comments are not allowed. Any comment that does not meet our standards for any reason will not be approved, and you will lose 5 Credits.
We are committed to strict moderation and curation to ensure that all content adheres to our family-friendly policy.  In order to have the best chance for your content to be published, you should avoid the following topics:
Personalized Avatar Required
We take many steps to ensure all member comments are Family Friendly, and contain quality feedback. All members must earn the privilege to submit or receive comments, by having a valid display name, and a personalized avatar.  Comments by members without a personalized avatar will not be approved.
In order for a post to qualify for our Discourse portal, the author must have been selected for a shortlist, or earned enough activity credits, and met all our standards for publication.  The authors posted in our Discourse portal have made the cut.