Piano
Our club welcomes teachers and students!
What is Yamazaki Piano Club?
Yamazaki Piano Club is an exciting place where piano teachers and students can share and learn as they create a vibrant musical community!  We value a relaxed, enjoyable environment, while still celebrating high-level achievement.  We offer teachers more venues for their students to be heard and appreciated, and opportunities to hone their teaching skills. We offer ongoing contests and feedback to students of all ages and all levels of musicianship. We offer parents a Family-Friendly site of exceptional quality, a safe place for their children to grow.
Share your Voice through Piano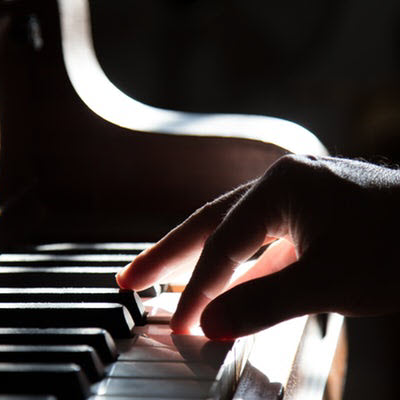 Our club welcomes teachers and students!
Subscribers enjoy many great features:
Help your students learn the art of online presentation
Provide a platform for your students to perform for each other, for grandparents, schoolmates and friends
Support and encouragement from an international musical community
Library of vetted piano scores with music era, level, and composer information
Articles on teaching, theory, listening, performing and other helpful topics
Frequent workshops for enrichment and inspiration
Featured curated video performances
Frequent low-stress, enjoyable performance contests 
Feedback from friends, family and experienced teachers
Access to a wealth of repertoire pieces, vetted and graded
Supportive international musical community
Chance to develop a high-quality digital voice on the Internet
Learning presentation skills beyond just performance
Develop a deep artistry
Meeting other students and colleagues
Tools to support and encourage efficient practice
Family-friendly environment
Ability to comment on your child's performance
Open environment for grandparents, friends, and fans to give input
Listening opportunities for the entire family
Encourages your child to develop social skills in a positive, nurturing community
Helps your child develop a high-level digital voice for today's online world
Helps your child develop writing and presentation skills
Provides a more healthy, scholarly alternative to current controversial social platforms
Our club welcomes teachers and students!
Presentations by students of all ages and levels 
Each presentation includes a performance video, a picture and an intro to engage the audience
Hosted by Yamazaki Piano Club
Our Piano Club members include some of the finest upcoming musicians in the world. We are always excited to announce outstanding achievements of our Piano Club members.  
The Marvin Hamlisch International Music Awards are presented once a year to eight outstanding composers from all over the world. This year two of our Piano Club members were finalists in this prestigious competition.
Watch Sir Howard Stringer, former president of CBS and CEO of Sony Corporation, as he announces this year's winner of the Classical Composition Young Composers division:
To enter any Piano Contest requires a monthly subscription of $25 USD / month
This low monthly subscription will cover an individual, or an entire family, and gives you access to all contests and features of the Yamazaki Piano Club.
Contest Schedule for Academic Year 2022-2023
Six contests will be offered every academic year (July - June)
We are pleased to introduce pianist and educator Dr. Akiko Yamazaki and composer and educator Julie Harris.  These two long-time colleagues have assembled a stellar team of musicians and computer software gurus to bring our exciting online piano club to life!
Acclaimed pianist and educator Akiko Yamazaki has performed extensively as soloist and chamber musician in venues including Weill Recital Hall at Carnegie Hall. She has appeared as soloist with the Raleigh Symphony Orchestra and the University Symphony Orchestra at the University of North Carolina at Greensboro. Akiko has appeared as a guest artist at universities including Utah State University, and University of Wisconsin – Stevens Point. An avid chamber musician, she has collaborated with the members of the North Carolina Symphony and the faculty at the University of North Carolina at Chapel Hill.
As a pedagogue, she is active as a presenter, adjudicator, and master class clinician. Her students have won prizes at local, regional and national competitions. She has been on the faculty at the University of North Carolina at Chapel Hill, Chapel Hill International Chamber Music Workshop, and UNCG Summer Music Camp.
Akiko holds a Doctor of Musical Arts degree (DMA) from the University of North Carolina at Greensboro. She studied under the tutelage of John Salmon for piano, and Andrew Willis for harpsichord and fortepiano. She holds a Master of Music degree (MM) in piano performance and pedagogy from Northwestern University and a Bachelor of Music degree (BM) with highest distinction from the University of North Carolina at Chapel Hill. Her primary teachers include James Giles and Mayron Tsong.
Akiko Yamazaki
Barber Excursions Op. 20 No. 1 & 2:
Akiko Yamazaki
Henry Cowell--Snows of Fuji-Yama
Julie Harris is excited to collaborate with Dr. Yamazaki in this exciting piano club!  Julie holds a degree in music from Duke University, and has taught theory, composition, ear-training, analysis, informed listening and piano performance for many decades. She brings a wealth of experience and articles that will inspire and excite you, related to all aspects of musicianship. Her goal is to make educated musical discoveries a vital part of life. Whether you are a teacher, a performer, a composer, or an eager audience member who wants to learn more, you've come to the right place! 
Mysterious and other-worldly, George Crumb's A Little Suite for Christmas, A.D. 1979 is one of…
Our club welcomes teachers and students!
The Voice Club is a platform for self expression which was founded in the Spring of 2020.  Our first group of creators were fiction writers, and our writing contests have become famous throughout the internet.
Now we are expanding into other areas of self expression, and launching a focused interest group for piano expression.  Yamazaki Piano is a "SubClub" of our main club, where students can express their voice through piano.
What do I need to get started?
Our club welcomes teachers and students!