Piano
Our club welcomes teachers and students!
What is Yamazaki Piano Club?
Yamazaki Piano Club is an exciting online gathering place where piano teachers and students can share and learn as they create a vibrant musical community!  We value a relaxed, enjoyable environment, while still celebrating high-level achievement.  We offer teachers more venues for their students to be heard and appreciated, and opportunities to hone their teaching skills. We offer ongoing contests and feedback to students of all ages and all levels of musicianship. We offer parents a Family-Friendly site of exceptional quality, a safe place for their children to grow.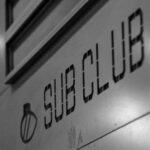 Yamazaki Piano Club is a "SubClub" of our parent site Voice.club.   Voice Club has been committed to creative expression, family-friendly content and a safe, supportive online community since early 2020. 
Subscribers enjoy many great features:
Help your students learn the art of multimedia presentation
Provide an opportunity for your students to practice performing in a supportive, nurturing environment
Support and encouragement from an international musical community
Supplement lessons with musicianship activities
Monthly listening group for enrichment and inspiration
Library of vetted piano scores with music era, level, and composer information
Articles on teaching, theory, listening, performing and other helpful topics
Frequent low-stress, enjoyable performance contests 
Feedback from an international panel of highly qualified judges 
Learn to connect with the audience by presenting music with creativity and imagination
Build musicianship skills including listening, music theory, and music history
Access to a wealth of repertoire pieces, vetted and graded
Supportive international musical community
Learning presentation skills beyond just performance
Develop a deep artistry
Meeting other students and colleagues
Tools to support and encourage efficient practice
Family-friendly environment
Listening opportunities for the entire family
Enrich your child's piano study with broader opportunities to improve their musicianship
Helps your child develop writing and presentation skills
Provide a source of inspiration and motivation

Help your child connect with their music on a more personal level



A positive, nurturing community for your children to learn with other students with the same passion for music
Support and encouragement from other parents in the community
Print out high-quality piano scores
Resources to support practice
Appreciating beauty becomes a part of daily life
Our club welcomes teachers and students!
Presentations by students of all ages and levels 
Each presentation includes a performance video, a picture and an intro to engage the audience
To access all Piano Club features requires a monthly subscription of $25 USD / month
Enter ongoing performance contests
Build musicianship skills including listening, music theory and music history
Become part of a vital music community
This low monthly subscription covers an individual, or an entire family, and gives you full access to the Yamazaki Piano Club.
Our Subscribers Enjoy These Wonderful Features and Events
Our club welcomes teachers and students!
The Voice Club is a platform for self expression which was founded in the Spring of 2020.  Our first group of creators were fiction writers, and our writing contests have become famous throughout the internet.
Now we are expanding into other areas of self expression, and launching a focused interest group for piano expression.  Yamazaki Piano is a "SubClub" of our main club, where students can express their voice through piano.
What do I need to get started?
Our club welcomes teachers and students!
Author
Share Post
Email to Friend
Author
Share Post
Email to Friend