Piano-Tool-Upload-Review-Feedback-Dropbox
Review and Feedback- Please submit your content
Upload your content for review
Click the button above, upload your content, then check your email inbox:
Submission Confirmation Email Sent
Please check your email inbox, and spam folder
Please allow at least 72 hours for our staff to review your content
Voice.club team approves each submission by hand, thanks for your patience.
No Bots Here! ~ We use real humans to ensure all content is family-friendly.
Our Emails are sent from:
Soft-Designs or Voice.club
Make sure you receive our emails...
Sender – Soft-Designs or Voice.club
Check your spam folder
Gmail: check your promotions folder
Check for Contest Updates and Notifications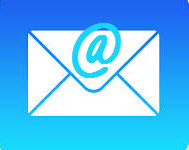 — Our emails keep you posted with the latest blogs, contests, updates and news. We never share your email with anyone, nor do we flood your mailbox. We communicate just often enough to keep you up to date with all our offerings!