Contest - 2022-Piano-01 - Expression
Machiko Saegusa-Cole received her Bachelor of Music in Piano Performance from the University of North Carolina at Chapel Hill as a recipient of Sidney M. Dowd Scholar, and her Master of Music in Piano Performance from the University of Michigan at Ann Arbor. She studied solo and chamber music with several of the world prominent instructors and appeared in concerts while attending music festivals in Japan, Switzerland, Italy, Germany, Austria, and England. Machiko has won numerous competitions and has performed as a soloist with the Charlotte Symphony Orchestra and the Raleigh Symphony Orchestra as the winner of concerto competitions.
Currently, Machiko teaches in her private studio in Houston, TX. She also enjoys accompanying the choir, band and orchestra in her children's school district. She has been an active member of the Music Teachers National Association, Texas Music Teachers Association, and has served as the chairman for Cypress Creek Music Teachers Association Piano Contest for several years.
Congratulations to the pianists whose presentations were selected for the shortlist!
Our current highly-qualified judge will select winners from each repertoire level.
Public voting will select one winner based on votes (likes).
Public voting continues until the countdown reaches zero
(All Prizes and Rewards are only paid out via Amazon Gift Cards)
Get more votes and more great comments
Build a supportive community for your work
Express your digital voice across the Internet
Each selected post has its own link to share on social media.
Encourage your friends, family, and fans, to vote for your post.
Scroll down until you see your Author name and avatar
Click on "Share Post" tab
Click the button that reads "Copy this Post Link to clipboard" – this allows you to paste the link
You can also post directly to Facebook or Twitter, using the social media icons on the right
Scroll down until you see your Author name and avatar
Click on "Email to Friend" tab
Fill out the quick and easy form and click "Send Now"
Contest - 2022-Piano-01 - Expression
Our Piano Performance contests are fun and rewarding!
Low-stress – choose your favorite piece, memorization is not required
You'll be able to see and hear all the shortlisted performances!
Get great feedback from friends, family and experienced teachers
Supportive international musical community
Chance to develop a high-quality digital voice on the Internet
Learning presentation skills beyond just performance
Learn valuable multi-media and writing skills
Develop a deep artistry
Meeting other students and colleagues
Piano Contest Requirements
Presentations by students of all ages and levels 
Each presentation includes a performance video, a picture and a brief intro
Good luck in the contest!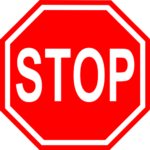 Double-check your presentation against the rules, and make all corrections BEFORE you submit!  Multiple entries of the same presentation will be disqualified.
Advanced Prize  – $50 Amazon Gift Card
Intermediate Prize – $25 Amazon Gift Card
Beginner Prize – $25 Amazon Gift Card
Ensure your submission follows these rules:
Correct length (350 words or less)
Correct spelling and grammar

Family-friendly content
We are committed to strict moderation and curation to ensure that all content adheres to our family-friendly policy.  In order to have the best chance for your content to be published, you should avoid the following topics: