Contest - 2022-Piano-02 - Discovery
Presentations entry deadline – October 15, 2022 – 12 pm ET (New York time)
 Countdown to entry deadline: 
Our Piano Performance contests are fun and rewarding!
Low-stress – choose your favorite piece, memorization is not required
You'll be able to see and hear all the shortlisted performances!
Get great feedback from friends, family and experienced teachers
Supportive international musical community
Chance to develop a high-quality digital voice on the Internet
Learning presentation skills beyond just performance
Learn valuable multi-media and writing skills
Develop a deep artistry
Meeting other students and colleagues
Piano Contest Requirements
Presentations by students of all ages and levels 
Each presentation includes a performance video, a picture and a brief intro
Good luck in the contest!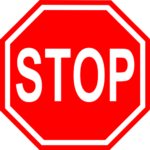 Double-check your presentation against the rules, and make all corrections BEFORE you submit!  Multiple entries of the same presentation will be disqualified.
Advanced Prize  – $50 Amazon Gift Card
Intermediate Prize – $25 Amazon Gift Card
Beginner Prize – $25 Amazon Gift Card
No Amazon Gift Card prizes awarded for Public Voting
No Cash Prizes awarded for Public Voting
Ensure your submission follows these rules:
Correct length (350 words or less)
Correct spelling and grammar

Family-friendly content
We are committed to strict moderation and curation to ensure that all content adheres to our family-friendly policy.  In order to have the best chance for your content to be published, you should avoid the following topics: