Contest - 2023-Piano-02 - Passion
Meet Our Judge:
Annie Jeng
Hailed for her "brilliant pianism" (Gramophone) and "acrobatic" performances (Take Effect), Taiwanese-American pianist Annie Jeng has performed widely as a solo and chamber musician and as an advocate for living composers, has commissioned and premiered dozens of new works. She is the pianist of Khemia Ensemble (khemiaensemble.com), a contemporary chamber ensemble that is dedicated to promoting contemporary classical music by cultivating inclusive place-making, collaborative mentorships, and authentic storytelling through immersive, multimedia performances. Annie has presented at Music Teachers National Association (MTNA) conferences at collegiate, state, and national levels, The National Conference of Keyboard Pedagogy (NCKP), and College Music Society (CMS) conferences. She is the current President of Greensboro Music Teachers Association (GMTA) and serves on the board for the North Carolina Music Teachers Association (NCMTA).

As a strong believer in creating a better and more equitable "normal" in the piano community, she also founded A Seat at the Piano (ASAP)  in the summer of 2020 (aseatatthepiano.com). ASAP is a non-profit that is dedicated to the promotion of inclusion in the performance and study of solo piano repertoire, and is the 2023 recipient of the MTNA Frances Clark Keyboard Pedagogy Award. Annie is also the Assistant Director of Piano for the Brancaleoni International Music Festival (brancaleonifestival.com) in Piobbico, Italy. Annie received her DMA in Piano Performance and Pedagogy from the University of Michigan, where she also received her MM. She earned her BM in Piano Performance with a minor in Public Health from New York University. She is currently Assistant Professor of Piano and Piano Pedagogy at the University of North Carolina at Greensboro.
Presentations entry deadline – Saturday June 3, 2023 – 12 pm ET (New York time)
 Countdown to entry deadline: 
To access all Piano Club features requires a monthly subscription of $25 USD / month
Enter ongoing performance contests
Build musicianship skills including listening, music theory and music history
Become part of a vital music community
This monthly subscription covers an individual or an entire family and gives you full access to the Yamazaki Piano Club.
(Subscription can be cancelled at any time)
Our Piano Performance contests are fun and rewarding!
Low-stress – you choose the piece, memorization is not required
Discover new repertoire
Develop a personal interpretation
Build confidence in performing
Get great feedback from professional judges
Learn presentation skills beyond just performance
Learn valuable multi-media and writing skills
Meet other students and colleagues
Be part of a supportive international musical community
Piano Contest Requirements
Presentations by students of all ages and levels 
Each presentation includes a performance video, a picture and a brief intro
Good luck in the contest!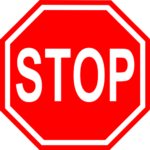 Double-check your presentation against the rules, and make all corrections BEFORE you submit!  Multiple entries of the same presentation will be disqualified.
Advanced Prize  – $50 Amazon Gift Card
Intermediate Prize – $25 Amazon Gift Card
Beginner Prize – $25 Amazon Gift Card
SPECIAL PRIZE – best presentation of a piece written by a woman composer – $25 Amazon Gift Card
No prizes awarded for Public Voting
Ensure your submission follows these rules:
Correct length (50 – 350 words)
Correct spelling and grammar

Family-friendly content
We are committed to strict moderation and curation to ensure that all content adheres to our family-friendly policy.  In order to have the best chance for your content to be published, you should avoid the following topics:
Contest - 2023-Piano-02 - Passion
Get more votes and more great comments
Build a supportive community for your work
Express your digital voice across the Internet
Each selected post has its own link to share on social media.
Encourage your friends, family, and fans, to vote for your post.
Scroll down until you see your Author name and avatar
Click on "Share Post" tab
Click the button that reads "Copy this Post Link to clipboard" – this allows you to paste the link
You can also post directly to Facebook or Twitter, using the social media icons on the right
Scroll down until you see your Author name and avatar
Click on "Email to Friend" tab
Fill out the quick and easy form and click "Send Now"
Congratulations to the musicians whose presentations made the shortlist!
Our judge will select three winners from the shortlist, one from each category of Beginner, Intermediate, and Advanced.  Categories are based on the level of the piece, not the age of the performer.
Our judge will also select the winner of any special award. 
Our judge will give helpful, inspiring feedback on selected pieces.
Friends, family and other music lovers can vote on their favorite presentation. There will be one Public Voting winner – the presentation with the most "likes" (votes).  
Members can leave encouraging, supportive feedback on any piece.