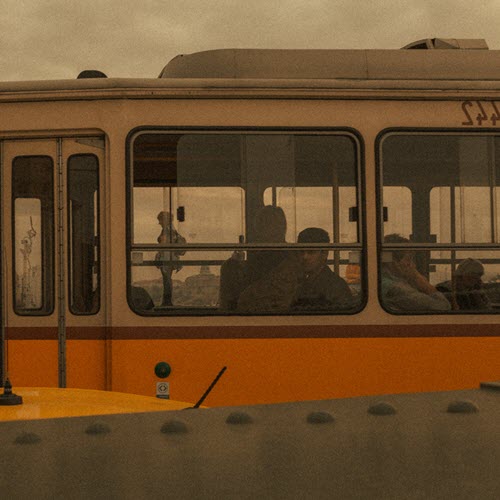 My first ride on the S bus happened by accident. Literally. An ugly fender bender landed my brand new car in the shop, three days after I paid a fortune for it. I stomped out of the garage, wondering how I would get to work. Just then, a city bus came rumbling by. The destination was right beside my office.  I jumped on.
I was in a terrible mood that day. My beautiful car scratched and dented, a huge repair bill in my immediate future, and now forced to ride the bus. I tried not to notice the other passengers. They were probably all homeless and drunk. Just then someone sat down to my left.
The other passengers all seemed to know him, and switched seats to get closer. "Hey, Doc!" Greetings rang out all over the bus. "Is he a physician?" I asked the person on my right. "Professor," was the excited answer. "You don't know him?" I obviously was the only one who didn't.
When the conversations began, I forgot all about my grievances. We discussed Dante's Inferno, I remember.  I made a joke about public transportation and hell, but no one laughed. They just looked at me with pity. Before the week was out, I could see why.
I rode the bus twice a day while my car was being restored to expensive newness. Doc was there every day, on his way to and from the University. Greek tragedy, Shakespeare, Beethoven symphonies, Broadway plays, medicinal herbs, vegan cooking – the range of discussions was endlessly fascinating. We listened and learned, becoming more knowledgeable and articulate with every journey.
Finally, my car was ready to drive. I headed out for work that day on top of the world. I finally had my sweet ride back. Then the S bus passed me and someone waved. My car suddenly seemed empty, lonely, and absolutely devoid of interest.  I swerved into an empty space and ran for the bus stop. The driver slowed down to let me board.  "Welcome back," Doc cried out.  "Now, where were we?"