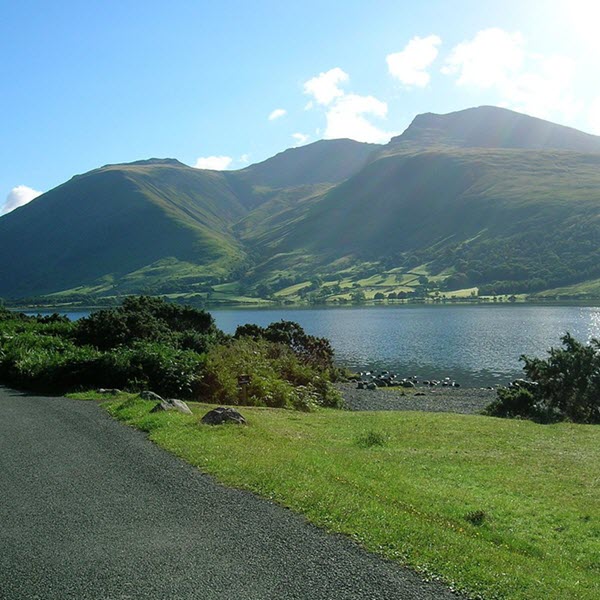 "I'm here now."
"I didn't send for you."
"I thought you did." I lightly touch the picture in my pocket, the fragile connection that held the first ray of hope for many months.
"I love this place." Her voice was strong and clean, confident, a far cry from the slightly dazzled little girl voice I used to know. She wasn't really talking to me. To the couple at the next table? The green folds of hillside beyond the sparkling water? To herself?
A waiter strode toward us, greeted her like an old friend. "Suzannah!' They both smiled warmly. "Is today walking or shooting?"
"Shooting." She pointed to the camera at her feet. I hadn't even noticed it. You must pay closer attention, I reminded myself, in an echo of her old complaint. I can make up for those days now.
"Lovely camera. What's on the shooting agenda for today?" I mustn't overdo the interest. Just enough, but not too much.
She didn't answer, just picked up the camera and walked around behind me, clicking. At least one of those shots was bound to be a twin of the photo in my pocket. The one she sent to me in a hand-addressed envelope. The one I thought was a gesture of reconciliation. My picture framed a lake with mountains rising behind it, with just enough visual clues to find her.
"I hired a car," I offered. "I can drive you to the most remote photogenic places."
She gave me a blistering look. I shivered and mentally kicked myself. What was I thinking? All those brochures in our flat, left behind: "Walking Holidays in the Lake District". I had assumed she was discarding the brochures, just as she was discarding me. I never dreamed she was really that interested in week-long walks. But here she is. And here I am, trying to win back this precious person who has become a stranger.
"How well can you read a compass?" she asked.
I take a deep breath, measuring myself against rolling hills bathed in green mystery.
"I'm ready to learn."