#1 – Stories, resources, support and encouragement for those who are journeying with cancer 
The entire series is here: 
Stores of Hope and Healing
"Sounds like a UTI to me! Drink lots of cranberry juice and you'll be fine in a week or so." My friend sounded so full of confidence, and assured me that most women have these infections now and then and that my symptoms were textbook perfect.
My "symptoms" were slight, almost non-existence. For about ten days, a couple of things had felt a bit odd. A bit of pressure on my bladder, a slight discomfort when I rolled onto my stomach. Nothing to worry about. I had only mentioned these things in passing, chatting with my friend.
A week later, on August 22nd, 2008, the symptoms were the same in spite of lots of cranberry juice, so I went to my family doctor. "Your friend is probably right. I'll write you a prescription for an antibiotic and you'll be right as rain in a few days." She wrote out the prescription, and I got up to leave. "While you're here, though, let's do an exam."
Minutes later, she was on the phone to the labs, the hospital, the specialists.  She had found a "pelvic mass" and was scheduling a slew of appointments.
Within a few weeks, on September 15, I awoke from surgery to a new and very different world.  "Ovarian cancer, stage 3-A", my oncologist said gently, holding my hand and looking into my eyes.
Now it's almost two years later.  It's been quite a journey!  There have been moments of deep fear, times of unbearable tears, hours of loneliness and isolation. 
But I can honestly say that these past two years have been the best years of my entire life.  And I have the very strong feeling that the best is yet to come!
In spite of a huge CA-125 reading of 23,500 before my surgery, by the third round of chemo my cancer markers were in that blessedly normal range of 0 – 35.  After I finished all six rounds of chemo, I graduated to a checkup every three months.  All of those checkups have been normal.  Thank you, thank you, thanks!
In addition to having surgery and chemo and working closely with the wonderful medical folks at UNC Hospital, I also follow a nutritional and herbal supplement protocol prescribed for me by the Centre for Natural Healing in Ashland, Oregon.  As my oncologist says, I have the best of both worlds, and the combination of treatments is working beautifully.  Thank you, thank you, a hundred thousand thanks!
I'm living my life in a deeper and more intimate way than ever before.   The seemingly simple advice to "live in the moment" is actually the most profound key to happiness I've ever experienced.  An hour spent in the garden – sipping tea, watching bluebirds swoop and circle, listening to the slight swirl of wind, basking in the play of sunlight and shadow – seems to stretch into timelessness.  Gratitude and beauty are a huge part of every day, as is a deep peace and contentment.    Thank you more than I can say.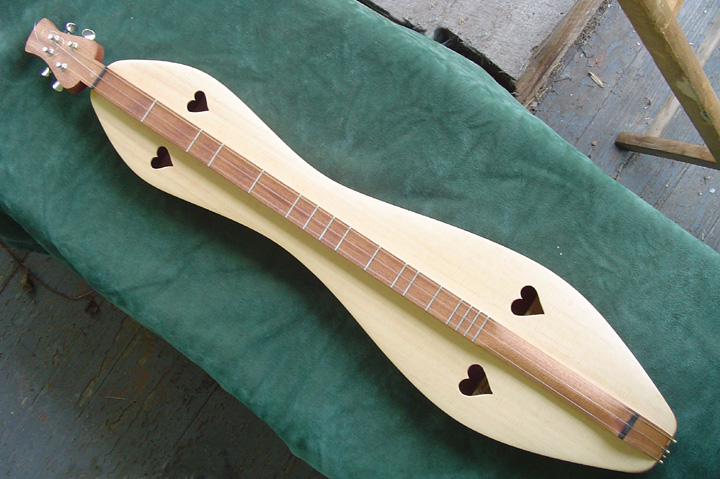 Today, like every other day, we wake up empty
and frightened. Don't open the door to the study
and begin reading. Take down the dulcimer.
Let the beauty we love be what we do.
There are hundreds of ways to kneel and kiss the ground.

– Rumi –

— Julie Harris,  July 30, 2010
— Update January 26, 2013 – Still here – happy, healthy and brimming with life and even deeper gratitude!   Here are some of the resources that helped save my life and then enhance it:

Jonathan Treasure, Botanical Medicine and Cancer
If you or someone you love has just started the cancer journey, please read all the stories to find help, resources, and support.   Blessings to you ….