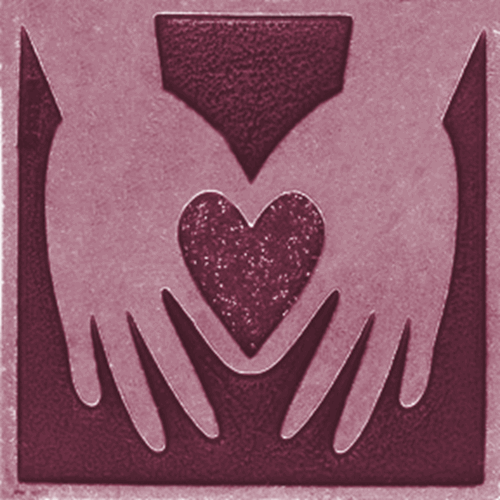 #3 – Stories, resources, support and encouragement for those who are journeying with cancer 
The entire series is here: 
Stores of Hope and Healing
His voice was so soft I could barely hear him, but then I realized he wasn't speaking to me. 
"Thank you for this opportunity."   I opened my eyes to see who he was talking to, but I only saw the top of his bowed head.  I caught a few other words from his whispered conversation:  "this chance to help",   "may my hands be healing hands", and again, "gracias".   He was giving thanks that I had come to him!   I'd never had a healer express gratitude for the chance to help me.  
I closed my eyes again, and felt my body relax into the contours of the massage table.   His hands were indeed healing hands as they soothed my aching legs, carefully kneaded the tight skin around my surgical wounds, brought warmth back into my shivering arms.
I had come to the Cornucopia Cancer Support Center in Durham, North Carolina, on a recommendation from a friend I had met in the chemotherapy infusion room.  "They are wonderful people – compassionate and supportive and full of helpful knowledge.   The services are free, provided by a host of gifted volunteers."   Darthi smiled when she described the gentle massage, the yoga classes, the library, the many programs and special events.  She gave me such a glowing description that I imagined something wonderful. 
I hadn't even begun to imagine anyone as wonderful as Angel, however.
"Ahn-ghel."   He was teaching me how to pronounce his name.  "Ahn-ghel."  I copied him, getting the pronunciation just right.  "Angel." No matter what language we used for his name, I was in the presence of a real angel. 
He told me about his own experience with cancer almost twenty years earlier.   "I was given so much help then."  His brown eyes were liquid with memories of kindness.  "Now I want to give in return."
Simple gifts.  The touch of a hand.  A reassuring smile.  An arm extended to help me climb the stairs.  A community of caring.   Such simple gifts create a lifeline back into the world of sunlight and laughter.
After my session with Angel, I thumbed through the articles and magazines, picked out a book from the library, made an appointment for a yoga class and a followup with Angel.   "Bring a friend with you to yoga.  Your friends and family are all welcome here. "
I couldn't take my eyes off the lovely woman at the desk.  Her diagnosis seventeen years ago had been Stage 3-C Ovarian Cancer, almost the same as my recent diagnosis.  Seventeen years.  I made her tell me the story again.  "And you've been fine ever since?"   She was glowing with health.   Angel had been glowing with health.   Everyone who came and went in this room seemed to be glowing with health.  And yet, they had all experienced cancer first-hand.  Perhaps the beauty that was in each face was related to their common prayer:  "Thank you for this opportunity to help.   May my hands be healing hands.   Gracias."
As I turned to leave, my eyes were filled with tears.  I had shed a lot of tears in the weeks since my diagnosis and surgery, but these were tears of warm gratitude.   All the way home I kept thinking of ways I could help, things I might do to be of service.  
"Giving seems to be still another form of healing."   I smiled and started making a list of talents I have that might possibly someday be a gift to others.  "Thank you, Ahn-ghel.   Muchas gracias, mi querido amigo."
— Julie Harris, August 19, 2010
— Update July 25, 2021:  Sadly, the Cornucopia Center has recently closed down, as so many businesses have in the past year.  I will always remember the incredible generosity and love and healing support I found there. I hope Angel and his colleagues are fulfilling their destinies somewhere just as special.