Writing
Share your Voice through words!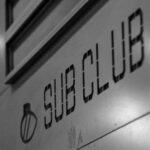 Voice.club has a strong commitment to writers and writing. Our Flash Fiction writing contests, launched in early 2020, are a wonderful opportunity for writers to practice their craft, share their stories and win prizes!
All of our contests feature family-friendly stories of 350 words or less. Reading one of our stories is a sure way to get your day off to a good start – writing a story is even better!
All shortlisted stories are published in our club, and are eligible for our ongoing Alexa publishing, and eBooks Collection series.
Share the joy of reading and writing!
Contest Public Voting Prize
Due to user feedback, the Voice Club has decided to no longer offer a monetary prize for Public Voting.
The primary purpose of Public Voting should be to share your work with the world, and to introduce more people to the joy of reading!
Grand Prize winners will continue to be selected and awarded by the Voice Team.