Perfecting Your Story – Title and Image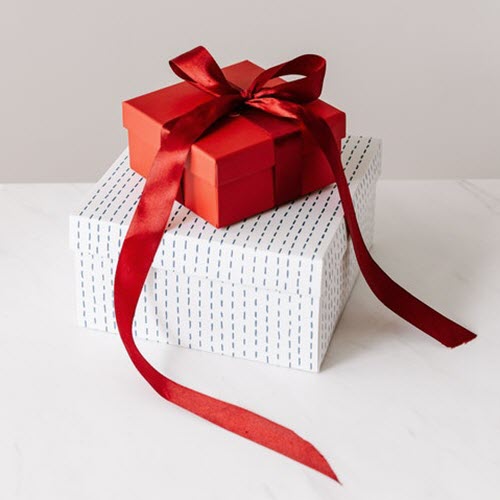 If your story is a precious jewel, then the title and image are the beautiful wrapping paper and carefully tied ribbon containing your literary gift!  Most magazines and online publications now ask for images to accompany stories, and of course every story has a title. 
You should probably give at least as much time to selecting a title and an image as you do to writing a flash fiction or micro fiction story.  The packaging says a lot about you, and is part of your online Voice.
The Perfect Image - Inviting and Descriptive
Don't use images that are copyrighted or that have watermarks. Your own photo or art work is always good, if it meets the other criteria. Some sources for free, public domain photos or art work include Unsplash.com, Pexels.com, and Google Creative Commons Images.  
Bright colors can attract attention, but garish colors can turn readers away. Images that are too dark do not attract visitors. Even if your story is a "dark and stormy night" story, the image needs to contain enough light to make out distinguishing details. Another consideration that scary, mostly black images tend to all look very much alike.  On the other hand, black and white or greyscale images can be very dramatic and elegant. Just make sure the details are clear enough to attract readers and help them find the story again later.
Make sure your picture can easily be seen on any device. The public will read your story on desktops, laptops, tablets and phones. A picture with tiny details won't mean much on a phone. Better to zoom in on the important parts of the picture and emphasize those. 
Give some thought to what other entries might use for an image. If the prompt is "Wings", for example, a picture of birds in flight might be one of many similar pictures. Try to have at least one unique element in your picture that sets it apart from the others.
Your image should invite readers to explore further and should also help explain or deepen the story, without giving away any surprises.  It should also serve as a quick reminder of the contents of the story.  Take your time and select or create just the right image. Remember that the image will become a permanent part of your story's publication.
The Perfect Title - Unique, Tantalizing and Unforgettable
You can't guarantee that your title is unique across the Internet, or in the book or magazine publishing world, but you should do your research to try and find a name that will be easy to find in the environment you've chosen. On Voice.club, for example, you can enter a potential title into the Search page to see if it has already been used.  Never use a single word writing prompt for a title. Stories with duplicate titles will not be shortlisted.  Once your story is published, you want people to be able to find it again!   
There are no hard and fast rules for length, but a good guideline might be between 3 and 6 words. Be careful of titles that say too much! Your title should tease, not give away the plot.
Like the image, the title should draw people in and help them understand the story without giving away any secrets.  In flash fiction, and especially micro fiction, you can use the title for words that are necessary to understand the story, without adding to your word count. Make sure your title is actually an integral part of the story.  
Finally, make sure your title follows the rules of capitalization.  Here is a free site you can use to check your final title:  https://capitalizemytitle.com/